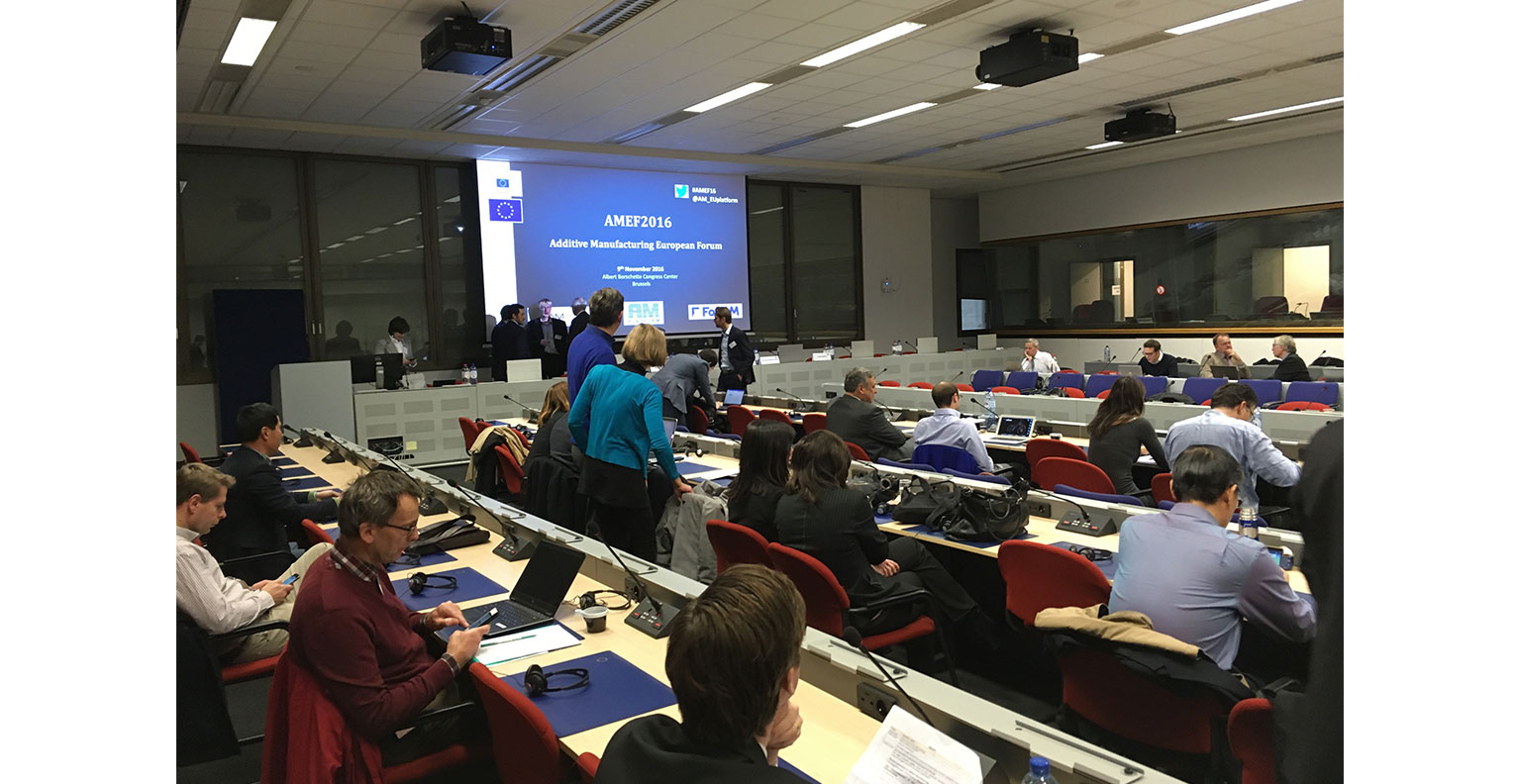 January 2, 2017 / By EWF
LASIMM Project presented at Additive Manufacturing European Forum
On 9th of November, Albert Borschette Congress Center hosted the Additive Manufacturing European Forum #AMEF2016.
The event was born from two strategic Coordinated Support Actions: "AM-Motion: A strategic approach to increasing Europe's value proposition for Additive Manufacturing technologies and capabilities" and "FoFAM: Industrial and Regional Valorisation of FoF AM projects" and counts with the endorsement of the European AM Platform.
Here you can see the LASIMM presentation (http://www.prodintec.es/attachments/article/967/Panel%20discussion%20-EWF-LASIMM%20project.pdf ) and find out what are the expected results, objectives and characteristics.
The Additive Manufacturing European Forum 2016 is an event that brings together the European AM community: policy makers, industry leaders, small to medium-sized enterprises, as well as universities, research and technology centres and other key stakeholders to build a European Strategy and a Roadmap on AM.
The debate on the economic, social and technical challenges urging to be solved can accelerate the AM market uptake in the digitalisation era.
LASIMM project has received funding from the European Union's Horizon 2020 research and innovation programme under grant agreement No. H2020–FoF-2016-723600 — LASIMM.